We consider that each type of soil must be expressed and remain
faithful to its environment to give through the suite of Champagnes unique and respectful of their origin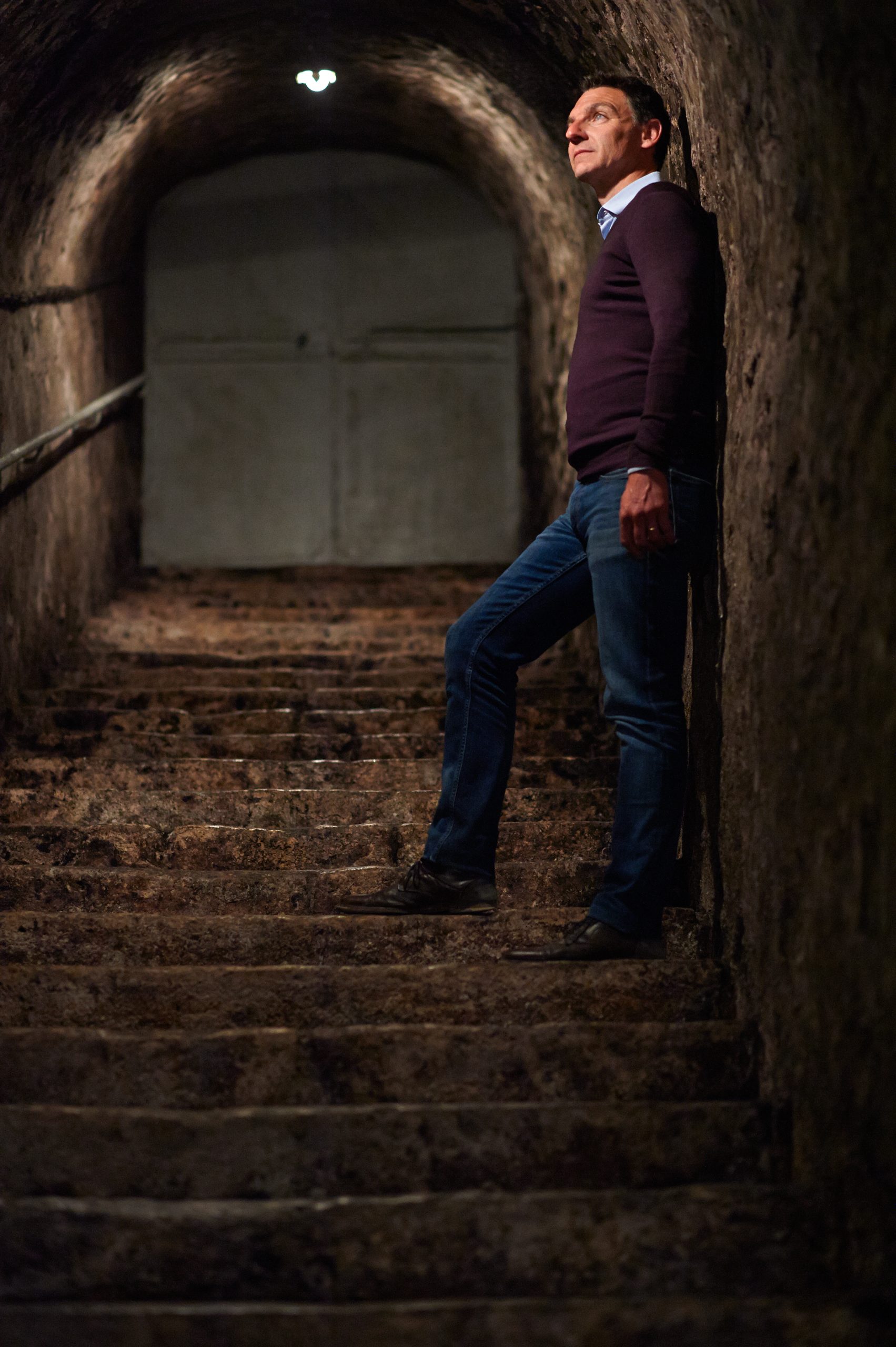 Nicolas, qualified oenologist, designs his Champagnes with a singular style and specific to the BOUCHÉ universe. Very attached to winemaking under wood, he masters the passage in oak barrels to perfection and creates soft and aromatic wines. The share of wood of each cuvée is the signature of our House. Blindly recognizable, our Champagnes stand out for this expertise acquired during inspiring professional experiences in the largest Bordeaux castles: the fine association between modernity and the clarity of fermentations in thermo–vatand the finesse and refinement of the
wines in oak barrels.


Surrounded by his loyal teams, Nicolas Bouché has been bringing novelty, innovation and freshness to our House for more than 10 years. He conceives his Champagnes with great humility and ensures that each of his creations reflects his love of wine and accompanies the most joyful and important moments of your life.
Each year, when our faithful harvesters pick the most beautiful grapes from our vineyard, Nicolas and his teams methodically separate the 74 plots before pressing. In this way, each plot is highlighted and faithful to its own terroir during the fermentation in future vats.